X-Tigi V18 Dual SIM 16GB HDD - Grey + Protective Case
See Details
Key Features
Display: 5" IPS
Memory: 16GB HDD, 1GB RAM
Camera: 5MP Rear, 5.0MP Front
Operating system: Android OS, v7.0
Processor: 1.3 GHz Quad Core
Battery: 3200mAh
Sold by C.K. Phones

Delivery

Delivery Timelines and Cities

| | | | |
| --- | --- | --- | --- |
| City | | Regular | Jumia Global |
| All Accra Cities | 1* | 3 - 4 | 10 - 16 |
| Kumasi | 3* | 4 - 5 | 12 - 18 |
| All other cities | 5* | 6 - 7 | 14 - 20 |

*If order placed before 2pm.

is available only for items with the Logo. Click here for more information

Delivery times are business days only, and do not include Saturday & Sunday.
The delivery timeline for international orders is 10 - 20 days.

Click here for our full Delivery Timelines

Delivered by Tuesday 29 May

Warranty

See more details about warranty

here

13 Months
7 days free return under certain conditions
5 stars

4 stars

3 stars

2 stars

1 star
Buy this X-Tigi V18 16GB HDD Smartphone from Jumia Ghana at the best price and have it delivered right at your doorstep.
The
X-Tigi V18
is packed with Android OS, v7.0, 16GB Storage, 1GB RAM, a high capacity 3200mAh removable battery, and a fast Quad-core 1.3 GHz Processor. The Phone fits in 5MP rear and 5MP front cameras, which are equipped with video recording features and camera modes that lets you capture important moments as they happen.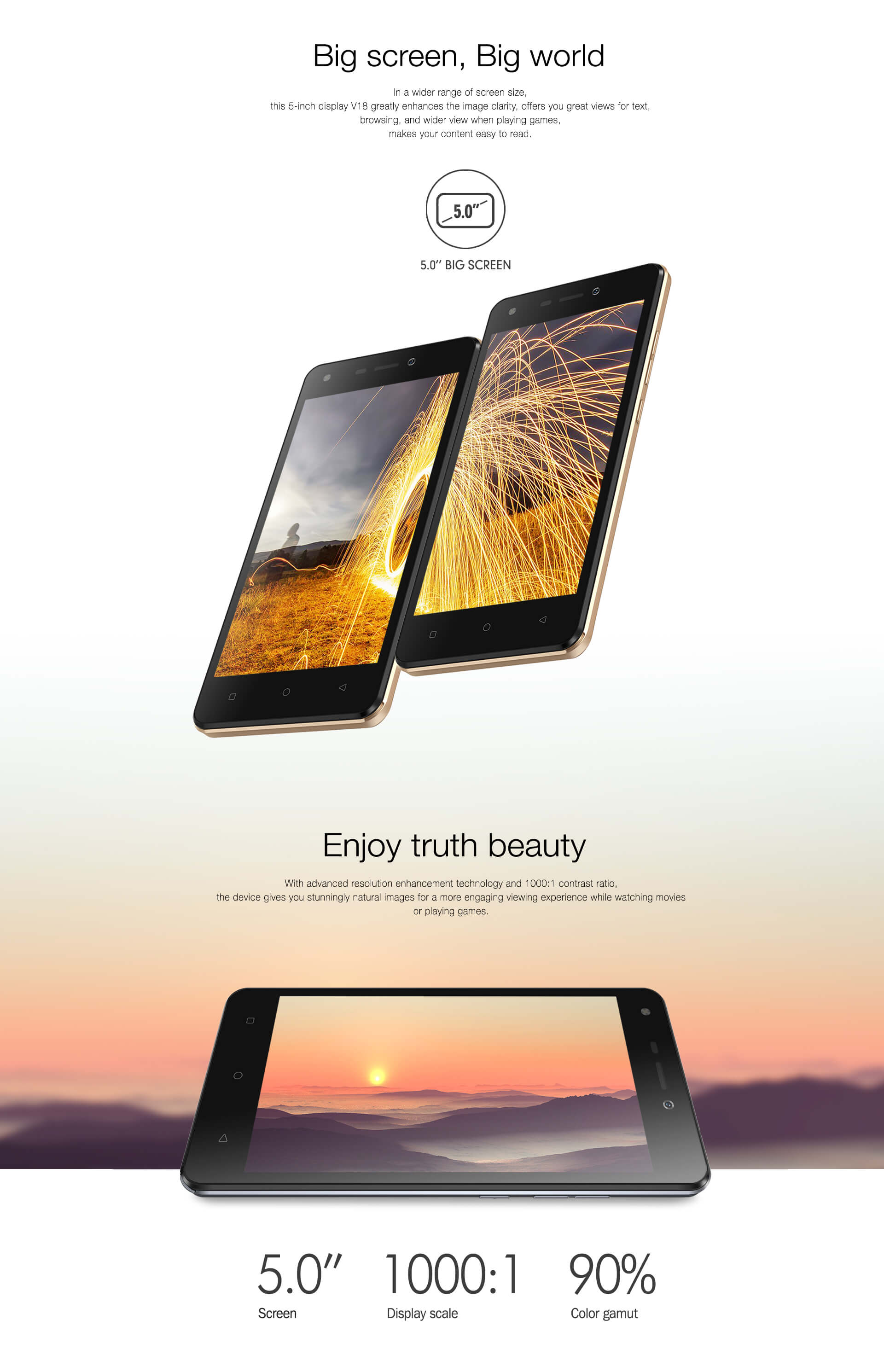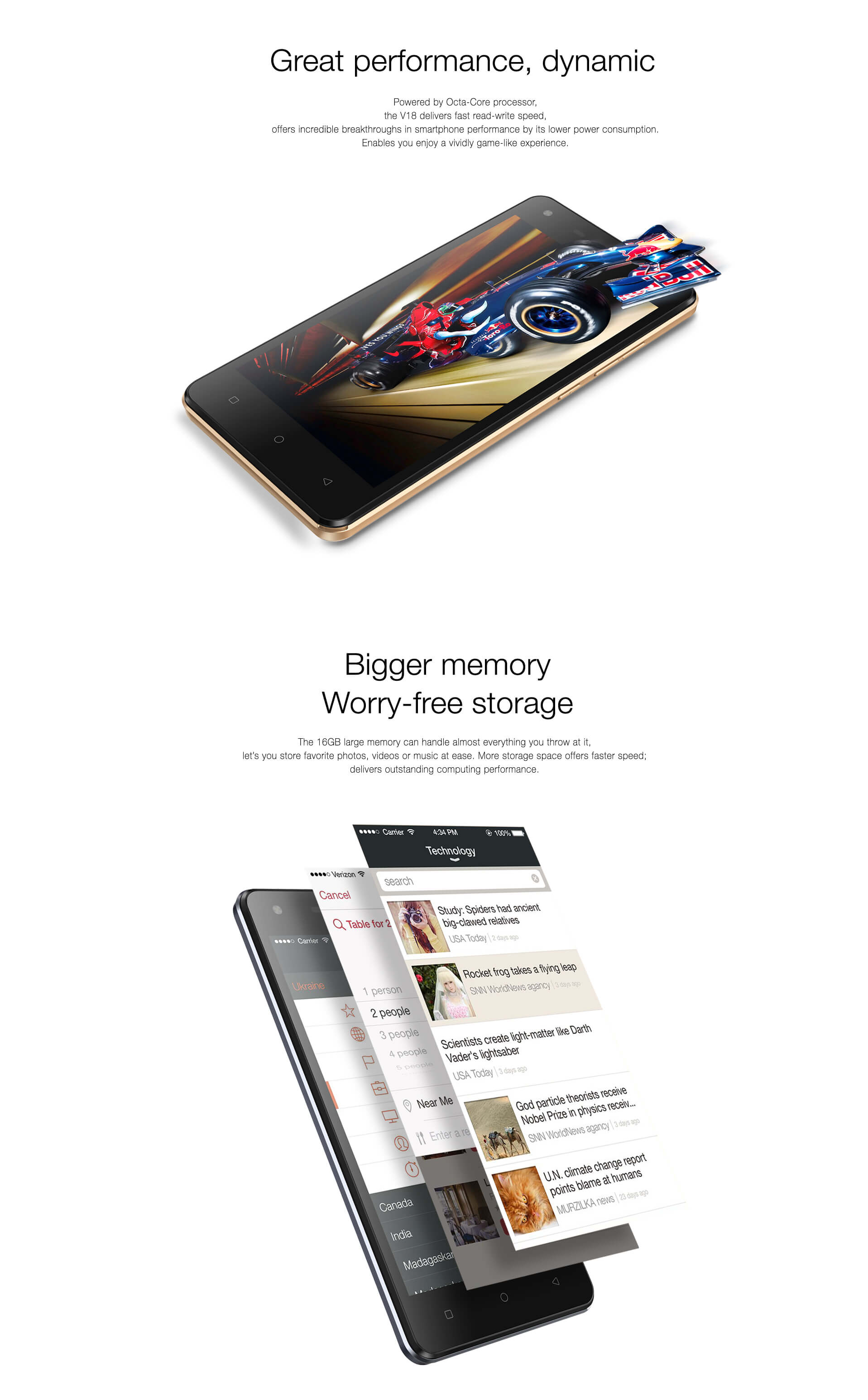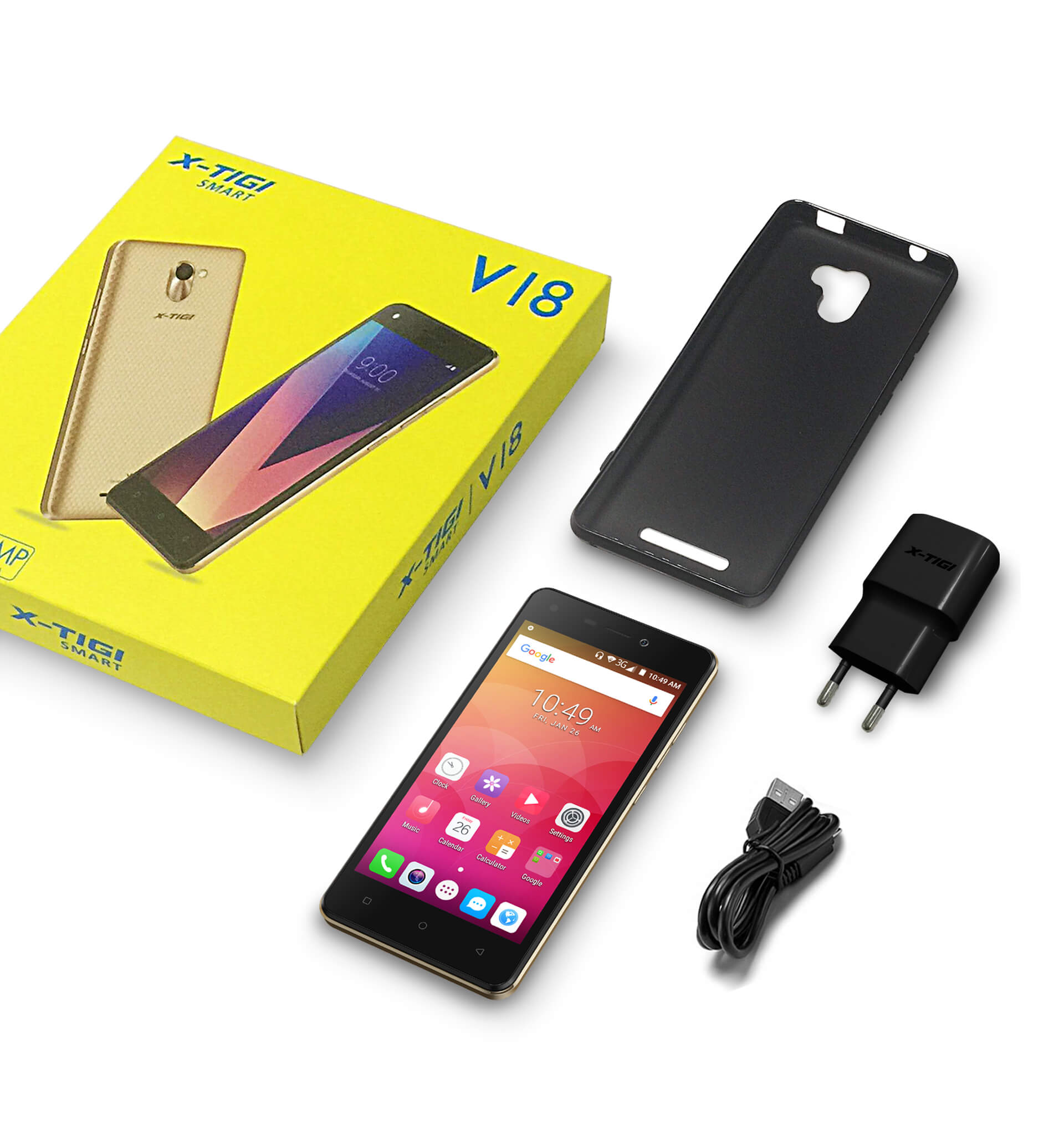 SPECIFICATIONSDisplay
LCM(Size/Resolution/Type) 5.0'' IPS
Platform
Chipset MT6580
Core q'ty 4
CPU Speed 1.3GHz
MemoryNetwork
GSM Band (900/1800)
WDCMA Band 900/2100
LTE Band None
Camera
Rear Camera 5MP
Front Camera 5MP
SystemBattery
Key Features
Display: 5" IPS
Memory: 16GB HDD, 1GB RAM
Camera: 5MP Rear, 5.0MP Front
Operating system: Android OS, v7.0
Processor: 1.3 GHz Quad Core
Battery: 3200mAh
What In the Box
Charger
Data Cable
Headset
Suit Case
Protective Film
Giftbox
User Manual
Size (L x W x H cm)
14.7 x 7.35 x 0.95
Product warranty
13 Months
Can I return this product?
You can return this product for a refund, within 7 days after receiving your original order.
How to return this product?
You can request to return this product online (click on "Your Account" on the top left part of the screen, then go to "My Orders"). You can also request a return by calling Customer Service
0302740630
What are the required conditions?
Please see below conditions for your return request to be accepted:
- product must remain sealed, except if the product is defective or damaged
- product is still in its original packaging
- product is in its original condition and unused
- product is not damaged
- product label is still attached
- product is complete

The products in your possession are your responsibility until they are picked up by our driver or you have dropped it off at a pickup Station. Any product that is not properly packed or is damaged will not be eligible for a return, so make sure they are properly taken care of prior to the return!

What are the next steps?
Once your return request done, we will contact you to arrange retrieval of the product. You will also have the choice to deliver yourself the product to one of our pickup Stations.

Once the product retrieved, we will proceed to examination.
- In the unlikely event that an item is returned to us in an unsuitable condition, we will send it back to you without refund.
- If examination conclusive and conditions respected, we will proceed to refund within maximum 14 business days post retrieval product.